Summer 2019 Newsletter
For all your outdoor living needs
This summer at Elite Balustrade Systems we are pleased to have all of our newest ranges of Elite Outdoor Living low maintenance composite wood products available in stock for collection and for onsite delivery.
All of our composite decking, artificial turf's, composite fencing, structural tiles, Qwickbuild deck sub-structures and glass balustrade solutions on display in our refreshed Blackburn Showroom and our newly extended displays at the National Self Build & Renovation Centre in Swindon
---
COMPOSITE DECKING SOLUTIONS
When it is that time of year again! Tired of cleaning that old deck?
The sun is out and you looking to enjoy that outside space with your family. But you need to Jet-wash, repaint and repair that old timber deck!! 
Spending hours removing all that black slime, mould and moss. 
Relax and enjoy your garden the maintenance free composite wood way
Our premium range of decking. A capped composite decking that combines the look of freshly oiled timber deck with the benefits of durability, dimensional stability & low maintenance.
Our premium range of decking. A capped composite decking that combines the look of freshly oiled timber deck with the benefits of durability, dimensional stability & low maintenance.
Prices *start at £22.40 + vat per board. Click here to find out more.
This is a unique heavy duty capped board which offers a beautiful tactile dual sided colour woodgrain finish bringing the beauty and traditional wood grain finish to your outdoor space.
Prices *start at £29.71 + vat per board. Click here to find out more.
Contemporary uncapped decking board which brings design, modernity and resilience to your outdoor space. With a rich deep wood grain effect on one side, with a contemporary deep grove on the reverse.
Prices *start from £25.01 + vat per board. Click here to find out more
*The starting prices above are cost per board excluding vat, fixing clips & delivery
---
OUR NEWEST LOW MAINTENANCE
OUTDOOR LIVING PRODUCTS
Two of our newest range of low maintenance Outdoor Living products include our Composite Fencing and Artificial Turf.
Replace that broken fence following the strong winds this winter and early spring. You will find traditional fence panels will need treatment every year and will start to discolour, crack and rot with time. Look at replacing your fencing the easy way, with our QWICKFENCE Composite Fence Panels and powder coated Aluminium Fence Posts. Starting at £13.32 per fence board this is the affordable way to have a hassle free fence that is strong and will last for years. An investment worth making. Each board is 1830mm in length and 160mm deep x 21mm in thickness,
Joining our range of artificial turf is the SIGNATURE Premium Grass. Manufactured in the UK in one of the worlds most advanced and newest manufacturing plant, SIGNATURE is a dense turf pile the most natural looking, soft feeling artificial turf's on the market. Why not look at getting a free sample to see for yourself, or consider a harder wearing pet and child friendly product such as ELITE TURF, ELITE LAWN, LUXE or the premium hardwearing DIVINE. Visit our store to claim your free samples.
QwickFence
Composite Fencing Board Kits
Low maintenance, durable, UV stable and long life 
QwickFence is a range of contemporary composite fencing. A design that complements your outdoor spaces for years to come, easy to install with no worries about maintenance and upkeep.
Buy as a kit or per panel board.
AVAILABLE TO BUY ONLINE FROM 
£11.10 excluding VAT per board …. Read More
Artificial Grass
For Your Garden or Balcony
Looking for a maintenance free natural looking garden? 
As you will guess with a quality artificial turf there is no mowing, no watering, little maintenance and no mud to clean off feet or paws, so artificial grass for your garden really is a no-brainer!
AVAILABLE TO BUY ONLINE FROM 
From £16.25 ex.VAT per Square Metre …. Read More
---
HOW TO INSTALL ARTIFICIAL TURF
Learn more about installing artificial grass over hard standing ground, such as concrete or paving.
Learn more about installing artificial grass over soil and natural ground.
---
My
Elite
Design
ONLINE QWICKBUILD DESIGN TOOL
Launching this Summer. Design your deck in 3D – Online
We are currently testing our online design kit and we are very happy with the results. We are also sure you will be impressed to so we are just tweaking the design kit ready for launch. This new design and pricing tool will be officially launched soon so keep you eye out for this by visiting our Elite Outdoor Living's My Elite Design Tool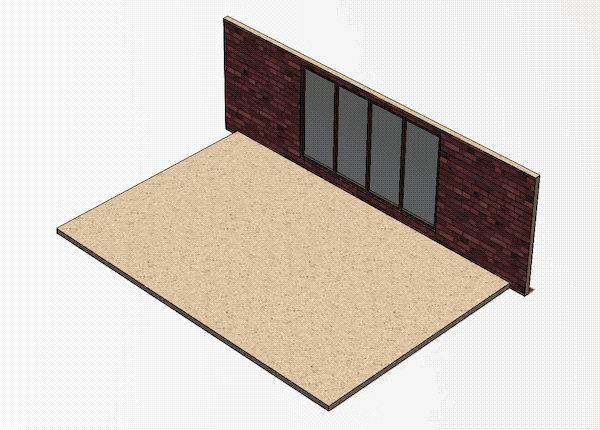 ---
BALUSTRADE & DECK RESOUCES
Glass Balustrade Solutions
Define the quality of your high-end build with a truly bespoke balustrade solution.  
Dealing with the top architects and design houses in the UK, Elite Balustrade Systems have a wealth of experience in creating a truly bespoke glazed railing solution. 
Qwickbuild Deck Sub-Frames
Why not consider a Qwickbuild deck subframe for supporting a composite deck, tile or grass finish. 
The innovative Qwickbuild decking system provided by our Elite Outdoor Living, offers an integrated design and allowing for a structural deck solution to be centrepiece of your build.   
Glass Juliet Balconies
Stunning looking glass Juliet Balcony system with simplicity of design. 
 The Elite range of Juliet glass balconies makes designing and building a stunning outdoor living space fast and affordable with a free in-house design service and quick manufacturing and delivery times
….  Read more
Composite Decking & Artificial Grass
Create a quality flooring finish to your outdoor space ?  
Composite Decking, Artificial Grass & Turf. Hardwearing, child and pet friendly. Available in stock for collection in-store or home delivery. Good range of shades of deck & turf to choose from.
---

Facebook

Twitter

LinkedIn

Pinterest

Instagram